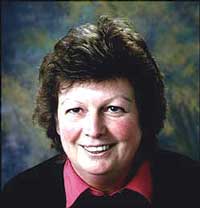 Introducing Julie Dicker
Julie Dicker was born in Devon in 1958 and had been talking – and listening – to animals ever since she could remember. Although her principal clients where horse owners, Julie's talent for communication extends to all members of the animal and bird kingdom. Over the many years she had been working as a communicator and healer, she had built up a solid relationship with veterinary surgeons and horse professionals who frequently used her insight on what an animal might be thinking or feeling.

She had been the subject of a number of press and magazine articles and appeared on many television programmes. Julie lived on a small West Country farm, with her family and an assortment of animals and poultry.